Self Storage serving Moreno Valley, Perris, and Riverside. ABLE STORAGE is a unique Moreno Valley self storage facility. We staff our store with professionals.
ABLE STORAGE is one of the newer self storage facilities in town with state-of-the-art equipment. Our managers have the ability to monitor the property wirelessly, after hours, unlike other self storage facilities that can only be monitored from the office.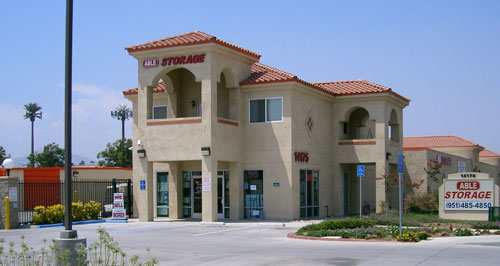 ABLE STORAGE is different from some competitor self storage facilities - You dont have to choose between a move-in truck, manager special, or prepay special. At ABLE STORAGE, the free move-in truck is an option regardless of any applicable special.
We invite you to visit our store. We carry a large selection of boxes, packaging supplies, handtrucks, dollies, and moving supplies. We are open every day except Christmas, New Years, Easter, and Thanksgiving. The gate can be accessed 365 days per year!
Let us be your ONE STOP SHOP. If you need something we can't provide, we can be your concierge and may be of service in pointing you in the right direction.
Straight talk, Honesty, Integrity, Value –ABLE STORAGE