ABLE STORAGE has units for COMMERCIAL & RESIDENTIAL customers. From closet to warehouse size, all of our self storage units are ground level.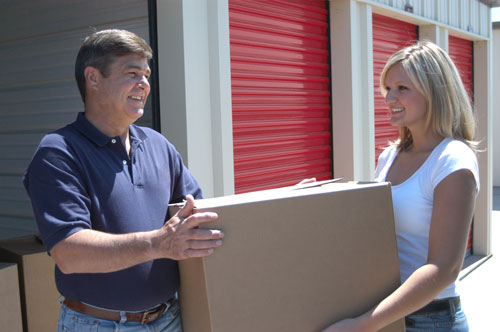 RESIDENTIAL
Let ABLE STORAGE take the guesswork out of selecting a self storage unit. Our managers can help you select the correct size unit just by hearing what you wish to store. We never up-sell. We will only quote the size unit we believe you truly need. Most of the time, ABLE STORAGE can get you in a smaller self storage unit than you think, by suggesting stacking techniques.
So whether you are storing Christmas items, a couple of appliances, a one or multi-room home, vehicles, boats, or trailers, let ABLE STORAGE assist you in finding the self storage unit you need.
If for some reason you feel your self storage unit doesn't meet your needs, ABLE STORAGE never charges a transfer fee like the big chains. You can change to any size at anytime without penalty (subject to availability).
Our rental agreements are month-to-month – You don't have to sign up for an extended contract to get an applicable rent special. Rent specials are based solely on unit size availability.
Should you wish to use a professional mover, ABLE STORAGE has negotiated discounted rates for our customers, with local movers. Stop in for details.
Moving is stressful. Let ABLE STORAGE make your self storage needs the least stressful part of your move.
COMMERCIAL
ABLE STORAGE has a special COMMERCIAL LEASE program for commercial customers. Commercial customers can choose between the traditional month-to-month agreement or a one-year lease. Those choosing the month-to-month agreement may choose to utilize our free truck and driver program.
Commercial customers wishing to sign a one-year lease agreement will be moved in FREE by a professional moving company! ABLE STORAGE will give commercial customers a move-in allowance. Customers not exceeding that allowance will not be charged by the moving company. Commercial customers exceeding our generous allowance, will pay the difference directly to the moving company. See manager for details.
At ABLE STORAGE, we know moving takes your valuable time. We make your business moving needs EASY!
Stop in today to see our "Contractor" and "Warehouse" size units.